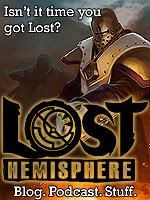 Lost Hemisphere - An awesome blog with daily content on tactics, modelry and tom-foolery.  They also have a regular podcast that is funny, informative and always has something new.
---
Iron Agenda Blog Network - AKA the IABN.  A collective of about eleventy hundred Iron Kingdoms and wargaming blogs.  It's a great place for anyone to find something relevant to their interests.
---

Hand Cannon Online - A wonderful collection of articles on everything Iron Kingdoms related.  Especially those done by Ghool that cover various painting techniques.
---
Bartertown.com - A free-form trading outpost.  Everything miniatures, collectible card game, or rpg related can be traded there for anything else.  Great way to turn your unwanted models into ones you do want!
---
Mini Army, Huge Time-sink - A blog written by a local gamer.  He's just entering the miniatures world, and is documenting his learning and painting.  It's a fun read!
---
Dragon Forge Design – A great source for highly detailed resin bases for wargames.  Jeff is a great guy, and has bases for GW games as well as PP / Wyrd (round-lipped bases).  They're incredible, and I'm very excited to use them for my Protectorate, Cryx, and Retribution armies.
---